Students
I have been teaching a lot of kids and many of them are performing exceptionally well. Here is a list of students. I will post their achievements very soon.

Sai Mohit
---
Sai Mohith is a 8 years old kid from Bengaluru. He likes maths, science and puzzles. He has been participating in chess tournaments.

Adithya Hardikar
---
Adithya is a 13 year old kid from Chikamagalur. He plays a lot of chess and likes to play cricket. He has been performing really good.

Manu Sankaran
---
Manu is a 9 year old kid living in the USA. He has been playing chess in his school's chess club and currently one of the top rated players in the club.
---
Achievements
Sai Mohit
He won the first place in the tournament organised by Raja's Chess Academy, Bengaluru.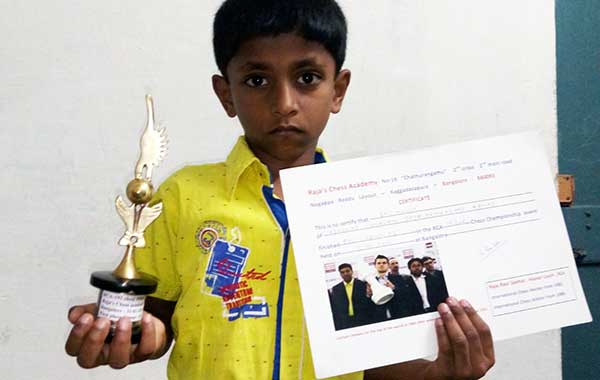 Adithya Hardikar
He won the second place in Mudigere Open Tournament, Chikamagalur.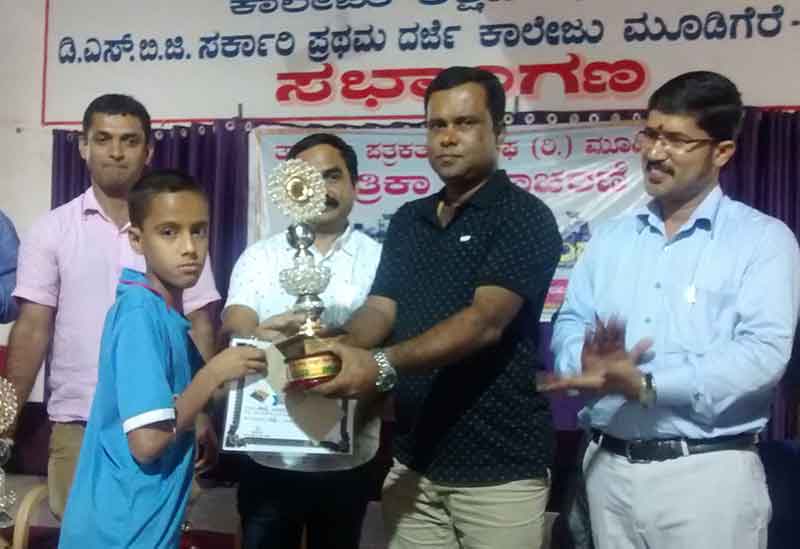 Manu Sankaran
He won the first place in Hunter Blitz IV Tournament.