Hi,
My name is Sharath. I'm a hobby chess player. I'm introduced to chess by my friend a long time ago. I was astonished by the possibilities in the game, the fact that how complex the game is, how it improves your analytical skills and for the development of convolutions in the brain that in turn makes you an intellectual person.
The complexities kept me hooked into the game. I learned a lot about it but still there are tons of things to learn. When I started to teach chess to kids (see the details here Inapuri Chess World) online, I found that there is not a lot of material available for people who are willing to take up 'teaching chess' as a profession.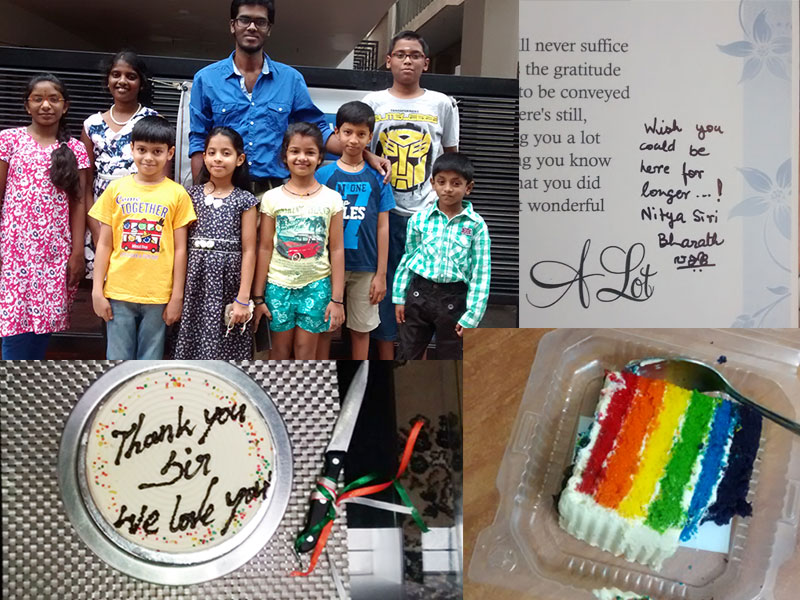 This is me in the picture. I left a good paying job at an MNC and started my own chess school in Bengaluru. Initially for a month, I had only one regular kid. Eventually, the number increased.
I have a unique way of teaching chess. Chess is boring for many kids. Being a teacher, you shouldn't be talking chess the whole session. You should have interesting conversations with them. You should let it flow. See where it goes.
I have taught them things from Darwin's theory of Evolution to Black holes. I'm into science stuff and luckily it is exciting for them. It is easy when you have a whiteboard and you are a little skilled in drawing things. It takes their mind off the heavy topic and lets them relax for a while. If you have stories to narrate then you can make a real good teacher.
Remember, you should make it simple, even if you are explaining nuclear chain reaction, keep it simple.
Why all the resources on this website are free?
I have seen how hard it is to find a good and reliable teaching material online. I have spent days online to find some relevant puzzles. In order to overcome this difficulty, I have made some resources on my own, borrowed some material. All the Teaching materials, worksheets available in this website are free.
 Chess is a great game, let's spread it across the world.