Chess Tracker Level – 1
10 Feb 2015
I use a tracker for all the students. Tracker helps you keep track of every kid and to assess them based on their proficiency. You can download the tracker and use it for your kids as well.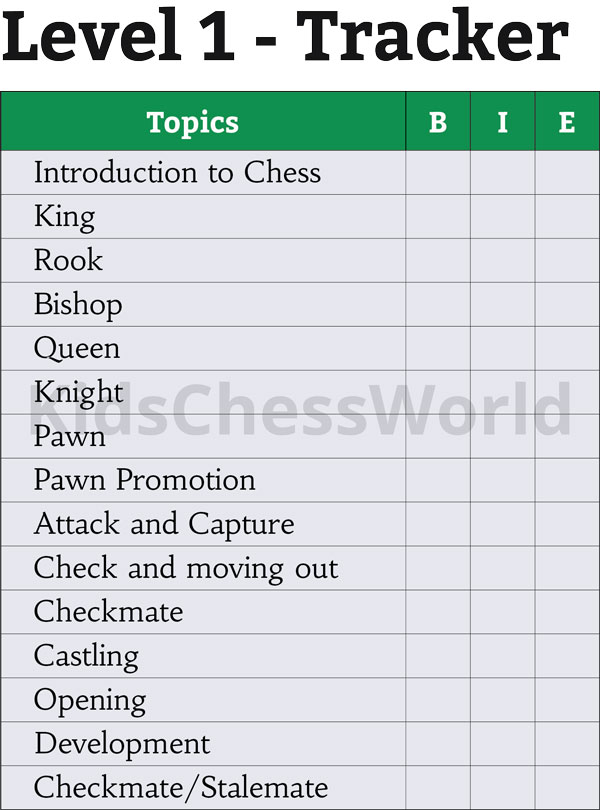 B – Beginner
I – Intermediate
E – Expert
Whenever I teach a topic, I put a check mark on the B column. Based on their learning capacity I put check marks on I and E column.
Before going to next topic make sure that the kid is checked with E in the previous topic.
I will be making trackers for other levels as well. Keep watching this space.